The Orofino Animal Clinic staff is friendly, helpful and professionally trained. The practice is supported by a technician, receptionist, kennel workers and a relief veterinarian. The highly qualified technician is Idaho licensed Christina Sorenson, C.V.T. (Certified Vet Technician) who has worked closely with Dr. Lang since 1988.
We consult with and refer to Washington State University College of Veterinary Medicine as needed on complicated medical and surgical cases requiring expert board certified specialists.
Dr. Lang also has a special interest and is licensed in wildlife medicine. He works with Idaho Fish & Game on rehabilitation of injured wildlife and with the Clearwater Humane Society on rescue animals.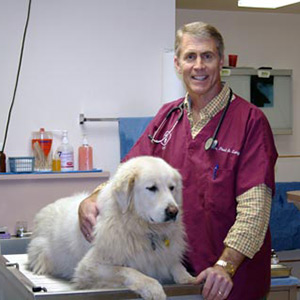 Dr. Paul Lang
Veterinarian
Christina
Certified Vet Tech / Radiographic Technologist